Dear Rowing, Thank You
Bij toeval kwam ik op LinkedIn dit prachtige artikel tegen, geschreven door Kim Gross. Zij is Football and Rowing Academic Counselor aan de Kansas State University (VS) en blikt dankbaar terug op wat het wedstrijdroeien haar heeft gebracht. Kim verwoordt de gevoelens die  veel oud-Orcanen zullen herkennen en die we de jongere generaties ook van harte toewensen. De slogan van K-State: Hard work beats talent, when talent does not work inspireert mij bij het ergometeren…        
Robin Sterk
---
"Dear Rowing, Thank You" – I never thought I would say that.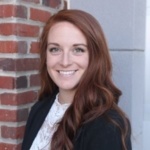 Three and a half years ago I rowed my last race. I knew I would miss it when I was done, but I never thought I would be so thankful. Now that I've been out of the sport and in the "real world," I've realized how much you prepared me for what I'm doing now. And here's what I learned…
You taught me what it truly means to be uncomfortable. Not just sort of uncomfortable, but physically and emotionally in a zone that not many know. And not just being uncomfortable, but mentally knowing it was time to go to that place of sheer torture and choosing to do it. And guess what?
I survived. Every. Single.Time.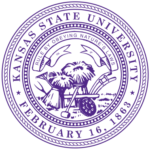 True, I probably will never have to go back to that place of physical pain, but you taught me that my capability goes way beyond where I tend to let myself go. You taught me that when my brain tells me "No, that will make you uncomfortable" or when that nagging sensation comes that says "No you can't," I've successfully built the other part of my brain that says, "Oh yeah? Watch me." You helped me gain a sense of resiliency that understands how growth really only does come after discomfort – personally and professionally. And now, I choose to go there.
The thing is, I played a lot of team sports – team is not a new concept to me. But rowing was different and there's this one moment that has always stuck with me. It was my first time being in the top boat as a sophomore. I was shaking in my foot stretchers (the shoes in the boat that a rower puts her feet in). We did our normal warm up and the coxswain told us to "way enough" (stop) with our oars up. We glided. No, not glided, we soared. We PERFECTLY balanced our boat as if we were one person. Not many people know what that feels like – the complete and utter abandonment of self for a greater good – the exact way rowers must find compromise in a boat of 8 to reach its fullest potential.
We glided. No, not glided – We soared.
In life, I quickly learned that we really are always on a team. Everyone always said how sports help you with this, but I didn't really get it until now. The second thing you taught me was not just how to be a good teammate, but to truly operate from a team mindset. I know that what I do every day is not just about me, its about making the team I'm on better. It's a sense of trust and harmony, tied together with purpose, that help us move in unison. And it's this ability and mindset that make our teams, our offices, and our relationships more successful. You taught me that this true sense of team is rare and when you find it, appreciate it.
The last thing you taught me is the one I've been thinking most about and that is to row my own race. Of course, we constantly are competing against the boat next to us. But at the core of what makes a good rower different, is the ability to trust herself in trying times – the confidence and self-awareness that she has to turn on the gas at just the right moment.
And now in my life, with considerable professional aspirations and an unsettling feeling that I should be doing more, I find myself having to trust in rowing my own race. You taught me to trust my gut,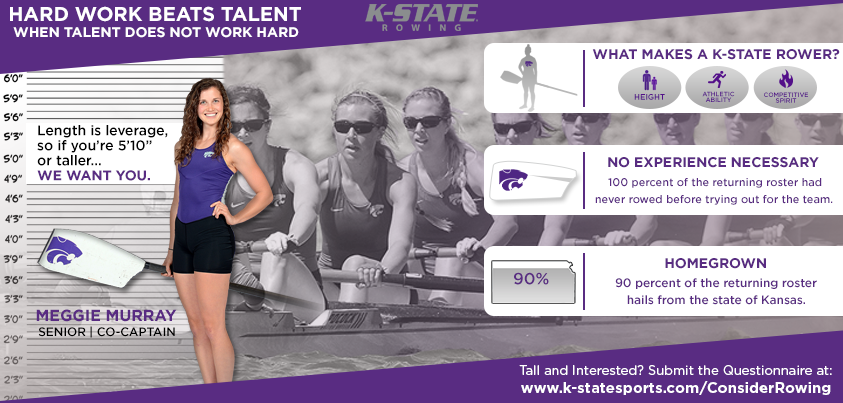 trust my strengths, and trust that what I'm doing each day is going to take me exactly where I need to be. You taught me that the quiet voice in the back of my head – whether its saying start the sprint now or urging me to take on something more at work – is always right. You taught me that when my inner voice tells me its my time, that I better make my move.
With rowing there is no stadium, there's no packed arena, and there's not many cheering your name. Rowing is day after day of working at something that not many people understand. And honestly, that has been a huge chip I've carried on my shoulder. It has been a secret that I've resented about this sport.
But now, I know the truth. It's the biggest advantage I carry with me every day.
It's an intensity that knows how to work when no one is watching. It's the quiet confidence of knowing that I will always demand more of myself than anyone else ever will. It's the ability to get in a zone that others have never known.
Its my edge. It's a rower's edge. And for that edge, I will be forever grateful!
Kim Gross